Check out what's coming next!
Wednesday November 24, 2021 — Friday November 26, 2021
No School in observance of Thanksgiving
School back in session Monday November 29, 2021
Public library will also be closed at this time.
Wednesday December 22 — 31, 2021
No school for Christmas break
School back in session January 3, 2022
Public library will be closed during this time.
Friday January 7, 2022
No school, teacher work day
Public library WILL be open 1pm-5pm
Monday January 17, 2022
No school in observance of Martin Luther King Jr. Day
Public library will not be open.
New Reviews
See what's new at the library and read a review of some our our newest books.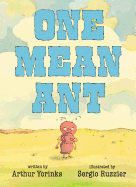 One Mean Ant by Arthur Yorinks
Was there ever an ant as mean as this mean ant? Not likely. This ant is so mean that leaves fall off trees when he walks by. This ant is so mean that grapes shrivel when he looks at them. But when this mean ant finds himself lost in the desert and meets a fly that defies explanation…well, nothing is the same again.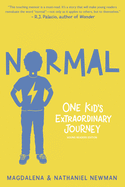 Normal by Magdalena & Nathaniel Newman
Normal. Who is to say what this word means? For Magda Newman, it was a goal. She wanted her son Nathaniel to be able to play on the playground, swim at the beach, enjoy the moments his friends took for granted. But Nathaniel's severe Treacher Collins syndrome–a craniofacial condition–meant that other concerns came first. Could he eat without the aid of a gastrointestinal tube? Could he hear? Would he ever be able to breathe effortlessly? But Nathaniel looks at "normal" from a completely different perspective.
In this uplifting and humorous memoir that includes black-and-white comic illustrations, mother and son tell the story of his growing up–from facing sixty-seven surgeries before the age of fifteen, to making friends, moving across the country, and persevering through hardships. How they tackle extraordinary circumstances with love and resilience is a true testament to Magda and Nathaniel's family, and to families everywhere who quietly but courageously persist.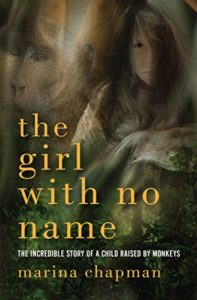 The Girl with No Name by Marina Chapman
The poignant story of a girl who overcomes unique hardship and deprivation – growing up with a troop of capuchin monkeys – to find ultimate redemption.